As soon as the weather turns cold, out come the jackets, jumpers and all the boring black, brown and greys!
That is one of the reasons I love summer, apart from detesting layer upon layer of clothes, I adore colour and the traditional winter hues I find depressing and bleak.
I go out of my way to find pretty ways to add colour to my wardrobe as it definitely makes me feel happier and more confident, and with serotonin production (happy hormone) decreasing during the winter months due to lack of exposure to sunlight, it is so important to find ways to brighten our days.
Here are some beautiful ways to add some colour to your day!
A SILK SKARF
Wearing a silk scarf around your neck is just the most beautiful feeling. Instead of the traditional wooly variety that can be a little prickly, try the luxurious texture of silk and you will be won over.
I found this Australian company Seahorse Silks by accident a few weeks ago, and they have some stunning designs, many of which have an Australian theme like Noosa, Margaret River and Avalon just to name a few. The colours are incredible and they are nice and long, so can be wrapped around your neck a couple of times if its really cold.
WRAP IT
These clever little numbers are perfect for our winter in Brisbane, but would work brilliantly as an extra layer under a jacket in the colder zones!
When I received this red wrap from Vivid International (gifted) I knew it would become a firm favourite. It is so soft and is perfect for keeping the chill off my neck which is where I feel the cold first as I always wear my hair up. This burst of red is just what I need on a cool morning. You can find your local Australian stockist here.
BLING IT UP
Adding some pretty jewels in warm colours is an easy way to brighten up your outfit. A few years ago mum and I walked into a gift shop in Noosaville and fell in love with Mariana Jewellery instantly. The displays are so vibrant it is almost impossible to pick a piece.
This beautiful bling is worthy of your investment, as my first pair of earrings that I got still look perfect after a few years of wear. I know you can pop into Lovisa and pick up sparkly things for a few dollars, but for me I only get to wear them a couple of times and the metallic finish wears off and the gems fall out. Find your closest stockist or buy online here.
BYE-BYE BLACK BAG
No one will argue that using a black handbag is practical as it goes with everything and you don't have to change bags all the time. There are three BIG drawers full of handbags in my bedroom as the addiction is very real so I have plenty to pick from.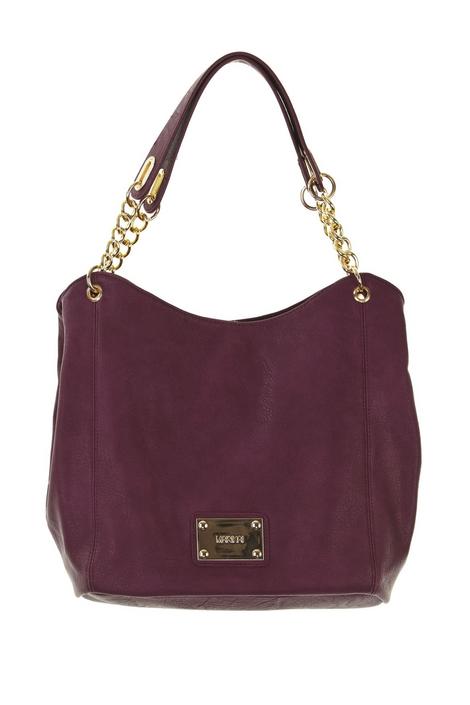 I get emails from Strand Bags regularly and as I am a Guess fan, I often open them to see if they have any good deals. This tote is a beautiful warm colour and would not clash with a winter wardrobe and could be a great alternative to black.
Stay warm this winter and invite some pretty colours into your wardrobe, it will make you feel much more cheerful.
Do you have a favourite colour as your go to in winter?
Sharing for #LLL at Write Of The Middle.com